Stellan Grey
District One





Alias

: Tony


Posts

: 39


Gender

:
Money

: 626


Job

: Student , Career


Join date

: 2014-03-29


Location

: District One


Subject: Stellan P. Grey Sat Mar 29, 2014 7:40 pm

---

STELLAN P. GREY

DISTRICT ONE , 16 , STUDENT & CAREER, COLTON HAYNES , TONY

"S

tellan. What a beautiful name." Hey. My name's Stellan [Percivall Grey]. My friends call me Lan. Just not Stella.. that's.. no. Just no. Anyways, I guess you know by now I am from District One. My family of 9 isn't the richest though. There's me, my mom, dad, and my 6 brothers. Two are older than me, and four younger. Yeah, all boys. Me and Landen, who's 17 share a room. Our eldest brother gets his own, which will be Landen's when he moves out. The younger ones are split up by two's alike. Our house isn't the best, not Stellar, you're guessing?

T

his is why I train hard for the Games. I am one of the few and

rare

Careers with an actual purpose. Not a "Will to bring honor to my District," and all of that bull they fed us as kids. I'm winning so my family will have a life, a better one. Yes, it's possible in One, it definitely is. And if they say it's not. I'll make it be. Growing up, I knew that my parents just didn't want to worry us with the things that were going on. Because there are so many of us, our meals are few, and each is small. I may just get a piece of bread and a cup of water. However, I'm grateful. Each year I get a glimpse of what all the other Districts are like, and Twelve and Eleven especially have shown me light to my financial standpoint. Compared to me, they get 1/4 piece of bread, and no water.

I

f I ever get Reaped, I'll try my best to become allies with people who deserve my trust. Not some of these thirsty dogs out for blood.

That's a promise. And when I promise something, I never break that promise.

Call me whatever you want. But the thing that I  know that I am

not

is a liar. I was raised better that to be so. One lie turns into two, two into three, three into four, and so on. I

am

Stellan Percivall Grey.
Stellan Grey
District One





Alias

: Tony


Posts

: 39


Gender

:
Money

: 626


Job

: Student , Career


Join date

: 2014-03-29


Location

: District One


Subject: Re: Stellan P. Grey Sat Mar 29, 2014 9:32 pm

---

This is done woopwoop.

_________________

Set Credit to falling.UP! @ Shadowplay ! Thankss,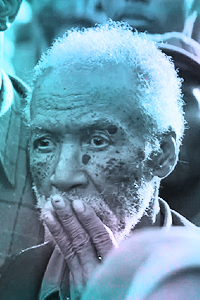 Tony's Superman
Admin





Posts

: 395


Gender

:
Money

: 2238


Join date

: 2014-03-29


Subject: Re: Stellan P. Grey Sat Mar 29, 2014 9:45 pm

---
Sponsored content

Subject: Re: Stellan P. Grey

---