Gorran Vilumovsson
Capitol





Alias

: Tony


Posts

: 13


Gender

:
Money

: 39


Job

: Head Gamemaker


Join date

: 2014-05-23


Location

: Capitol


Subject: Gorran Vilumovsson Fri May 23, 2014 3:40 pm

---

GORRAN

VILUMOVSSON

CAPITOL , THIRTY , HEAD GAMEMAKER , ALEXANDER SKARSGARD , TONY

ACT I.

"Gorran baby," she said. "You can't do that. Because I said so." Gorran Vilumovsson grew up in the Capitol, watching the Games from a young age, he was inspired by the stories of the Tributes. Known as the the "Sympathetic Gamemaker," Gorran is known to somewhat show feelings for the Tributes, while at the same time, not letting them stay alive. When Tributes show District 12's respect sign, he may put it up too. Not against himself, which they could be doing, but respect for Tributes that have died. He does have favorites, and could let them win, but he let's the odds be in whoever's favour it decides. The odds do what they want.
As a child, Gorran was raised roughly and strictly by his parents, who told him not to be but what they want: Strong, Intelligent, Quiet, Only Speak When Spoken To. This is why he's so quiet, for Head Gamemaker.

ACT 2.

Gorran wasn't promoted to Head Gamemaker until the 24th Games, the year after he joined the Gamemakers. They recognized him in his school for his ingenuity, ability to solve problems, and when the going gets tough, he keeps on going. Despite his name, Gorran can't stand the sight of blood, however, he has to see it every year. He hopes that when he retires, the world will see him as a man, not just as this horrific Gamemaker, that kills Tributes.
Gorran has two siblings, girls, both are older than him, and they rarely talk, even before he became Gamemaker, they never talked. On Panem's holidays, they will send a cheesy card to him, like they care, but they don't. Sometimes he even forgets he has siblings. He even forgets that there is light, always looking in the dark.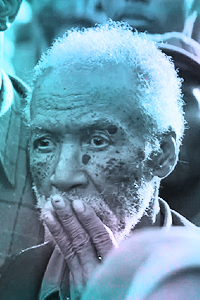 Tony's Superman
Admin





Posts

: 395


Gender

:
Money

: 2238


Join date

: 2014-03-29


Subject: Re: Gorran Vilumovsson Fri May 23, 2014 3:57 pm

---