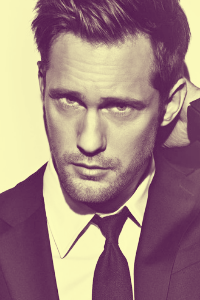 Gorran Vilumovsson
Capitol





Alias

: Tony


Posts

: 13


Gender

:
Money

: 39


Job

: Head Gamemaker


Join date

: 2014-05-23


Location

: Capitol


Subject: The 25th Annual Hunger Games: Quarter Quell Fri May 23, 2014 4:45 pm

---

25TH HUNGER

GAMES :

QUARTER QUELL

Rag & Bone's first Hunger Games is a Quarter Quell. This quell adds a twist to that year's Games, allowing the Capitol to redefine it's power over the Districts of Panem. These Quells happen every 25 years, and in character this is the First Quarter Quell. Note that characters do not know about Quell's yet, so when roleplaying, don't say they were waiting on it, it is a surprise from the Capitol. To the members playing Tributes, if you have questions, just PM Tony or The Hunger Games Account. The account of Gorran Vilumovsson is a NPC account, and only posts on special occasions, such as the Hunger Games, for Gorran is the Head Gamemaker.

__________________________________________________

Gorran Vilumovsson, Head Gamemaker walks out of the Justice Building doors, after they have been opened by Peacekeepers, to the microphone in the middle of the stage in the District. His face shows sympathy, known as the "Sympathetic Gamemaker", Vilumovsson most likely isn't liking this announcement he is about to make, but he has to follow the orders of the President.

"Attention all residents of District Eight. I, Gorran Vilumovsson am here on a special mission. A mission of Panem. To reaffirm that you, the District residents, have no power over the Capitol. Lately, we've noticed a rebellious outbreak in some Districts. And as a reminder, the Capitol has a special event for you to take part in. Every twenty-five years, the Capitol will host a Quarter Quell Hunger Games. Through these Games the Capitol will re-establish it's ever-growing control over you, the District residents. Each of these Games will have a Quell, a special trademark that will add suspense to that Games. Reapings will go on as normal, unless there is a Quell that changes them somehow. This year, for the 25th Hunger Games, there will be two official Games of the year 25 ADD. One designated as Part A, and the other designated as Part B. For Part A, Tributes will not be able to get gifts from sponsors unless they kill another Tribute, as a reminder that no one is safe. Thank you for your generosity." Gorran exits into the Justice Building, as District residents ramble and react to the speech he just gave.
_________________________________________________

All residents, including Victors and Peacekeepers are allowed to respond to this thread. Future Tributes as well. However remember that Tributes have not been Reaped in character, so they are only reacting to the Quell, not that they have been reaped, for they don't know that they have been Reaped yet. If you have questions, feel free to ask.



Constance Taylor
District Eight






Alias

: Tony


Posts

: 37


Gender

:
Money

: 627


Job

: Seamstress' Assistant


Join date

: 2014-03-30


Subject: Re: The 25th Annual Hunger Games: Quarter Quell Wed May 28, 2014 5:37 pm

---

Constance was surprised at this. She knew that the Games were cruel to begin with, but to add a rule to that if you don't kill, you basically will die because you may not be able to eat? What kind of sick place was this that she was living in? Where was she. She heard whispers around her. Of the hurt people of District Eight. "Why did they do that? What caused this? We didn't do anything!" a woman said. And she was right, they had done nothing but provide the lamb to the slaughter. And all the years of that meant nothing to the Capitol.

_________________

credit to TONY.

Spoiler: