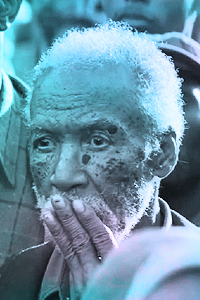 Tony's Superman
Admin





Posts

: 395


Gender

:
Money

: 2238


Join date

: 2014-03-29


Subject: Uprising In District Eleven Fri May 23, 2014 11:27 pm

---

UPRISING IN

DISTRICT ELEVEN

The day after the Quell Announcement, some residents of District Eleven started a riot and a fire in the Town Square, demanding that the Capitol stop all of this nonsense. Some were punished to the extent of death, some were just whipped. For the rest of May, and June, District Eleven will be a Featured Membergroup. All characters created in the District Eleven Membergroup will receive $100 after getting their application accepted. Also, if you participate in this event, please note that you won't be killed, however you could be whipped if you choose. Those who participate in this event will receive $50 to their District Eleven account only.

rebels ,

Rebels will have taken part in this event, but were not whipped.

1.2.3.4.5.6.7.8.9.10.witnesses ,

You saw the riot, but did not stop or join it.

1.

Boyce Peachtree

2.3.4.the whipped ,

You will be whipped by a peacekeeper.

1.2.3.

To signup for this event, just create a D11 account, get your application accepted, and reply to this thread with this form filled:

Code:

[b]YOUR NAME[/b]
[b]WHAT POSITION ARE YOU[/b]
[b]IF YOU JOINED THE RIOT, OR NOT, WHY[/b]

A thread will be up soon where participants in this event can reply.

Guest
Guest



Subject: Re: Uprising In District Eleven Sun Jun 01, 2014 1:37 am

---

YOUR NAME Trulee Maddox
WHAT POSITION ARE YOU Witniss
IF YOU JOINED THE RIOT, OR NOT, WHY Not, I didn't want to join because it wasn't my place to join....plus violence only creates more violence.