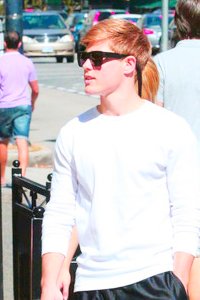 Demosthenes Levesquè
Dead Tribute






Alias

: Demos


Posts

: 29


Gender

:
Money

: 40


Job

: Demosthenes does not have a job, unless looking pretty counts.


Join date

: 2014-05-18


Subject: Demosthenes Levesquè Sun May 25, 2014 9:53 pm

---

DEMOSTHENES

LEVESQUE

DISTRICT THREE , FOURTEEN , MALE , MASON DYE

Heyo! I'm Demosthenes Levesquè, but you can just call me Demos--though my younger sister refers to me as "Dumb-osthenes". I am fourteen years old, and I work as an inventor in District Three, though I do not earn money because no one will buy my inventions. My family of five is very intelligent, with the exception of my younger sister. She's as dumb as a door nail. She does very poorly in school. My eleven-year-old brother and I do exceptionally well; both of us are straight-A students.

My only friends are Chi and Stephen. Chi is very fun and outgoing, while Stephen and I are more reserved, and are often considered nerds or bookworms. Honestly, these two are Ike the siblings I've always wanted. I just love them.

I currently go into the Games as tribute with the desire to prove myself as a worthy opponent. I will use my knowledge as a weapon against the other tributes, along with my talents in technology. If I do win, I would donate the money to my district's well-being; because District Three was one of the first districts to rebel against the Capitol in the Dark Days, we aren't allowed much food and such.



Last edited by Demosthenes Levesquè on Sun Jun 01, 2014 2:39 pm; edited 2 times in total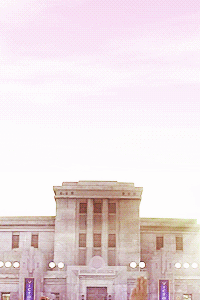 The Hunger Games
Admin





Posts

: 246


Money

: 1242


Join date

: 2014-03-24


Subject: Re: Demosthenes Levesquè Sun May 25, 2014 10:37 pm

---

this file has been reviewed and accepted. this T r i b u t e  has been added to the list.