Fabian Bonjanovic
Capitol





Alias

: Tony


Posts

: 76


Gender

:
Money

: 599


Job

: Tribute Escort


Join date

: 2014-05-26


Subject: Fabian Bonjanovic Mon May 26, 2014 4:43 pm

---

FABIAN BONJANOVIC

CAPITOL , THIRTY-TWO , DISTRICT 10 ESCORT , JENSEN ACKLES , TONY

ALL THE WAYS THAT YOU THINK YOU KNOW ME,ALL THE LIMITS THAT YOU FIGURED OUT, LIMITS THAT YOU FIGURED OUT. HAD TO LEARN TO KEEP IT ALL BELOW ME. JUST TO KEEP FROM BEING THROWN AROUND.

Hello, I'm Fabian Bonjanovic. I live in the Capitol. However, I'm not what you think. I'm not a cartoon, I'm 3D. So don't laugh at me. I have feelings, I actually develop relationships with people I come in contact with. And it's not some weird, big smile, relationship. I bump heads with other people like myself who choose not to be the Capitol's dog, and do tricks for treats. That's not how I roll. I do what I want. I grew up on the lower side of the Capitol, where we had money, but compared to a lot of other people, we were definitely.. poor. Our houses were only a little better than District One's, and the Capitol is not full of the big wigs. I know from personal experience, everything is not all sunshine and rainbows up these ways. So don't you ever forget that.

EVERY SINGLE TIME THE WIND BLOWS,EVERY SINGLE TIME THE WIND BLOWS, I SEE IT IN YOUR FACE. ON A COLD NIGHT, THERE WILL BE NO FAIR FIGHT. THERE WILL BE NO GOODNIGHT. TO TURN AND WALK AWAY.

School, was hard for me. Because of our finances, we didn't get the best education, and rarely had anything to learn because of the torn supplies we had. Me and my friends would yearn to learn something about the world. The only thing we knew was that there was the Hunger Games. Twenty-four kids went in, and only One came out. I promised myself that I would find a way to help them one day. I have found one.

Lovers, I don't really have any. I'm still looking for the right person. No girls, or guys, for the matter, have never shown any interest in me. My mom always used to tell me to go find someone, and be happy. But I usually never listened to her. No one ever asked me out. The few friends I had either moved, or we just grew apart over time. I just learned to accept life the way it was.

SO BURN ME WITH FIRE,DROWN ME WITH RAIN. I'M GONNA WAKE UP, SCREAMING YOUR NAME. YES I'M A SINNER, YES I'M A SAINT. WHATEVER HAPPENS HERE, WHATEVER HAPPENS HERE, WE REMAIN.

I had to get used to life in the Capitol. As I got older, I ended up finding a job, then I got promoted a few times. Not because I was smart, but I was obedient. Which I guess is smart, if you want to make it here. Somehow, I managed to become a Hunger Games Escort. Every year, I meet children who die. I just hope that I can meet one that doesn't.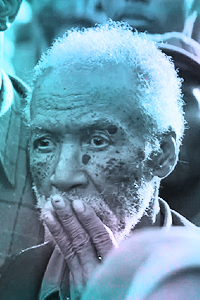 Tony's Superman
Admin





Posts

: 395


Gender

:
Money

: 2238


Join date

: 2014-03-29


Subject: Re: Fabian Bonjanovic Mon May 26, 2014 5:04 pm

---