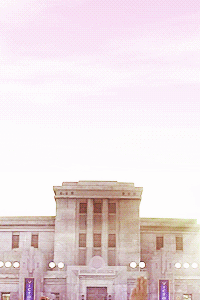 The Hunger Games
Admin





Posts

: 246


Money

: 1242


Join date

: 2014-03-24


Subject: Tribute Card & Inventory Mon May 26, 2014 9:57 pm

---

TRIBUTE

INVENTORY

All Tributes must keep an inventory of what they have. It is a good idea to put this in the signature, that way you don't have to post it in every post, and you'll have to remember to post it and all of that. Anyway, a Tribute can't have too many things. A list below shows how many things a certain Tribute can carry. This will be determined after the Tribute goes through training and has their individual Tribute Showcase. Backpacks and anything in them count as one.

MORDERUS HARRIS

-- 4

ATHENA COLE

-- 3

SCOUT HARPER

-- 3

DEMOSTHENSES LEVESQUE

-- 4

ANGELIC CLOVER

-- 3

NOBILITY ORDONEZ

-- 3

LUKAS BECKER

-- 4

FELIX LECAREUX

-- 4

SARAH OAKLAND

-- 3

ZANDER ZALVER

-- 4

CORA YOUNGS

-- 3

BOYCE PEACHTREE

-- 4

TRULEE MADDOX

-- 3

RAMSEY LOCKHEARST

-- 4

IRIS MANSON

-- 3

Use this to keep your inventory, you don't have to tell us when you update it, but don't cheat! We're also going to update your health, kills, and deathlist colors. So don't worry about that, it's just for you when you post you know. You can update the location and the Inventory.

Code:

[B]TRIBUTE NAME[/B]
[B]LOCATION[/b] Cornucopia
[B]DISTRICT[/B]
[B]HEALTH[/B] 200/200
[B]KILLS[/B] 0
[B]ARENA DEATHLIST[/B] [color=#006600]green[/color]
[B]NATURAL DEATHLIST[/B] [color=#006600]green[/color]
[B]FIGHTING DEATHLIST[/B] [color=#006600]green[/color]
[B]INVENTORY[/B] Put your items here. If you have bow and arrows, yes you have to keep track of when you use them, you must remove one arrow. And it's so you don't go over however many you have, so don't be mad  If you go over your Tribute will receive a penalty!