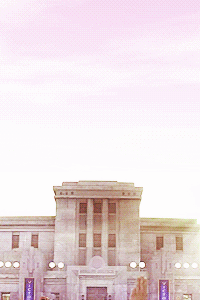 The Hunger Games
Admin





Posts

: 246


Money

: 1242


Join date

: 2014-03-24


Subject: The 25th Spring Hunger Games Reaping Thu May 29, 2014 2:02 pm

---

THE 25TH SPRING

HUNGER GAMES

REAPING"War, terrible war. Widows, orphans, a motherless child. This was the uprising that rocked our land. Thirteen districts rebelled against the country that fed them, loved them, protected them. Brother turned on brother until nothing remained. And then came the peace, hard fought, sorely won. The people rose up from the ashes and a new era was born. But freedom has a cost and the traitors were defeated. We swore as a nation we would never know this treason again. And so it was decreed, that each year, the various districts of Panem would offer up in tribute, one young man and woman, to fight to the death in a pageant of honor, courage and sacrifice. The lone victor bathed in riches, would serve as a reminder of our generosity and our forgiveness. This is how we remember our past. This is how we safeguard our future."
- 'The Hunger Games' Movie

The Reaping is a very special part of the Hunger Games. It is the first time the Tributes are introduced. When the people arrive, they all have their blood drawn, and have it printed in a District Census. After this process, the Town Square is divided into to sections. Women on the left, and Men on the right. Placement is in numerical age order from front to back. This means that the eldest residents will reside in the back of the Square, farthest from the stage, and the youngest children, age 12, will reside in the front. Then the District first watches a short video from the Capitol which talks about something like the quote above after the District Escort introduces this year's Reaping. After the video, the Escort returns to the microphone and reads the Tributes, girl first, then boy. The reaping also takes place at 12:00 PM sharp in the Town Square

"O

kay. Now it's what we've all been waiting for, right! It is finally time for the Reaping! Happy Hunger Games, and may the odds be ever in your favour!

THE FEMALE TRIBUTE IS[ATHENA COLE]THE MALE TRIBUTE IS[MORDERUS HARRIS]

__________________________________

This thread is open to all District Residents, including Peacekeepers, as well as the Escort's feelings about this year's Reaping. However, all Goodbyes should take place inside the Justice Building. This thread is simply for reactions to the Reaping and who was Reaped.
Stellan Grey
District One





Alias

: Tony


Posts

: 39


Gender

:
Money

: 626


Job

: Student , Career


Join date

: 2014-03-29


Location

: District One


Subject: Re: The 25th Spring Hunger Games Reaping Thu May 29, 2014 2:21 pm

---

Stellan's eyes fell to his feet as the escort's voice boomed through the microphone. He just hoped that he could last one more year. He didn't want it to be his turn. "Morderus Harris," was called, but the name didn't ring a bell. Maybe he never crossed paths with this boy, but he wished him and Athena Cole in this Games. From the looks of it, no one was safe. At all. But what would happen at the next Reaping, that was this year, what was the Quell of that Games? What if he was forced to go in? Stellan ran himself crazy as the two children were escorted into the Justice Building.

_________________

Set Credit to falling.UP! @ Shadowplay ! Thankss,