Miranda Harkin
Capitol





Alias

: Anna


Posts

: 14


Gender

:
Money

: 27


Job

: Mistress of Ceremonies


Join date

: 2014-05-29


Subject: Miranda Harkin Thu May 29, 2014 2:45 pm

---

MIRANDA HARKIN

CAPITOL , THIRTY-TWO , MISTRESS OF CEREMONIES , BEYONCE , ANNA

It was like yesterday when she helped with her first Hunger Games as the Mistress of Ceremonies.  She was the one that everyone looked to if they didn't know where to put a certain tablecloth or how to hang a chandelier, it was her job to help with the Hunger Games and make sure everything runs smoothly as The Hunger Games is one of the biggest events held in all of Panem. She believes that everyone should WORSHIP the games for how the Capitol had been this generous to the Districts. It shows how the war was and how many people it had hurt but...the winner would be showered with riches! What else could someone from the savage districts want?

Another one of her major jobs during the Hunger Games is interviewing the tributes and making each one shine. It shows sponsors who they should be voting for and which personality they may like the best. She is known as a famous member of the Capitol and may be one of the few that actually

LOVE

the Capitol and their views.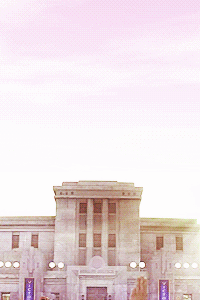 The Hunger Games
Admin





Posts

: 246


Money

: 1242


Join date

: 2014-03-24


Subject: Re: Miranda Harkin Thu May 29, 2014 3:47 pm

---