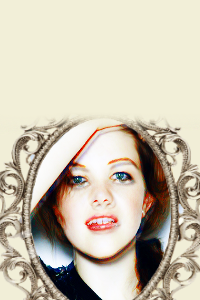 Iris Manson
Dead Tribute






Alias

: Matthew


Posts

: 13


Gender

:
Money

: 19


Job

: Baker


Join date

: 2014-05-31


Subject: there's a bright light up ahead Sat May 31, 2014 5:43 pm

---

Iris couldn't help but wonder what would happen in the Games. Would her district partner protect her? Or would she just die like Blade did? In the bloodbath, she needed to get the bow and arrows. That was her only chance. Iris bit her lip as she sat down in a chair, thinking about Blade. She was too worried to sleep. Too worried to do anything, for that matter.

_________________

   TRIBUTE NAME

Iris Manson   

LOCATION

Cornucopia   

DISTRICT

12   

HEALTH

170/200   

KILLS

0   

ARENA DEATHLIST

green   

NATURAL DEATHLIST

green   

FIGHTING DEATHLIST

green   

INVENTORY

1. Bow and Arrows (29 arrows)

Ramsey Lockhearst
Dead Tribute






Alias

: Anna


Posts

: 12


Gender

:
Money

: 15


Job

: Mine worker


Join date

: 2014-05-31


Subject: Re: there's a bright light up ahead Sat May 31, 2014 5:49 pm

---

in three words I can sum up
everything I've learned about life:
it goes on.

Ramsey had gone to his room early that night, he couldn't stand being in the same room with a woman who thought she could help them. They didn't even have a mentor which makes sense for how many of the tributes of District Twelve haven't survived. Maybe it was for the best that he didn't have a mentor saying "Make sure you ally up with your district partner!" but that hadn't been the plan. His only plan was to get a weapon and a bag then charge for another tribute. If he just killed the weak links only the strong were left and they could potentially kill themselves out.

He wasn't as bloodthirsty as he though but he didn't need someone to drag him down. Once Ramsey knew everyone had gone to bed he stepped outside of the room and picked up the glass pitcher to pour a blue liquid into a glass cup. Before the liquid touched his lips he turned around to see the other girl from Twelve.

"What are you doing up so late?"

he asked in a gruff manner.