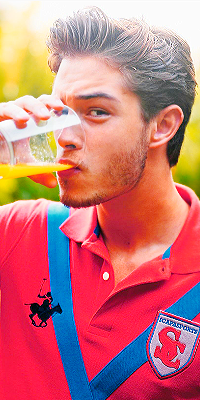 Hark Warner
District Eight





Alias

: Tony


Posts

: 31


Gender

:
Money

: 42


Job

: Factory Worker


Join date

: 2014-06-09


Subject: Hark Warner Mon Jun 09, 2014 6:10 pm

---

DISTRICT EIGHT -- 17 -- FACTORY WORKER -- FRANCISCO LACHOWSKI

HARK WARNER

Hark was born in Eight to his parents, Mr. and Mrs. Warner. He's an only child, and was spoiled, to an extent when he was younger. Even though they lived in eight, because he was an only child, his parents didn't have to worry about money all the time. Their main concern was Hark getting Reaped into the Hunger Games. He didn't have as many names in as some of the other boys, but now he was older and that added to his chances. Hopefully this upcoming Games won't let Hark get Reaped. Or next year's either. His birthday was in the winter months, but that meant nothing to the Capitol that he was 18 and almost had made it out of all of the Reapings alive.

Hark is selfish. Whatever he has, he wants for him and only him. He doesn't like to share. However, he's very compassionate about everything he does. Either he's really happy, or really mad, or really sad. There is not level ground. He is known to have a lot of blow ups and things. Don't mess with him. At school, he is always getting into fights because other guys talk about the way he looks. And he has had to face consequences as well. Like not being able to come to school, house arrest, and the list goes on and on. He acts the way he does because he likes boys, and he knows it. But doesn't want to admit it to anyone but Zander. He's overprotective of him too. He is mean to hide his biggest secrets. Around Zander, he acts one way. Then around other people, he acts another. However, he gets what he wants, and knows how. He has had plenty of girlfriends, but he's not attracted to them the way he is attracted to Zander. His love.


TONY -- 14 -- MALE -- CENTRAL USA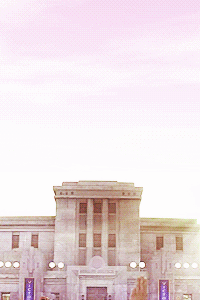 The Hunger Games
Admin





Posts

: 246


Money

: 1242


Join date

: 2014-03-24


Subject: Re: Hark Warner Mon Jun 09, 2014 7:11 pm

---

ACCEPTEDWelcome to Rag & Bone! Your Application has been Accepted!
Now, you may go do your Claims, and add yourself to the
Member Directory in THIS FORUM.