Dia
Guest



Subject: Their World Tue Jun 10, 2014 2:37 am

---

FULL PLOT

|

SITE CANONS

|

WANTED ADS

|

ADVERTISE

At the present (the year 2015) all positions of power belong to vampires and their allies. They control basically everything and the law rarely applies to them. The only word that has weight is that of the High Council. Humans aren't fighting for equality of power anymore, they are fighting for survival. The Sharur (the vampire hunters) are the only ones standing between mortals and total annihilation.

Even with magic on both sides of the conflict, it is not at all difficult to understand how humans were reduced to being mostly food, labor and entertainment. Things don't stop here, however. Vampires now have another goal: finding and bringing back to life the first vampire, Anshar. Not many believe he is more than a legend, but to the oldest vampires, especially those of the First Generation, it is not only a wish to find him, but a sense of duty which compels them. Anshar was able to walk in broad daylight and his blood is said to grant the same power to other vampires as well.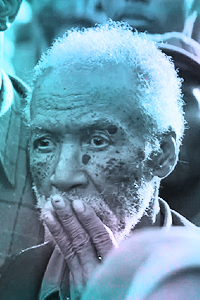 Tony's Superman
Admin





Posts

: 395


Gender

:
Money

: 2238


Join date

: 2014-03-29


Subject: Re: Their World Tue Jun 10, 2014 8:16 am

---