Bambi Fife
District Nine





Alias

: Tony


Posts

: 10


Gender

:
Money

: 19


Job

: Student


Join date

: 2014-06-10


Subject: Bambi Fife Tue Jun 10, 2014 12:47 pm

---

DISTRICT NINE -- 17 -- FACTORY WORKER -- FRIDA GUSTAVSSON

BAMBI FIFE

B IS FOR
BEAUTY

Hello. My name is Bambi Fife. I was born a ways down here in District Nine. We are not as poor as Eleven or Twelve, but we aren't as rich as One or Two. We are the middle ground, you could say. Some people here are wealthy, some are poor. However, my family is somewhere inbetween. I have two brothers and one sister, all younger than me. 14 and 15 are the boys, and 16 is the girl. I protect them. I watch over them, and we stick together, at all times. My parents, are the best ever. They give us things, when they don't have anything. My mom, she's very beautiful. She manages to put together outfits that make her look decent, and I get the best things. I kind of look like her so I've been told.

A IS FOR
ADOLESCENCE

I have two crushes, so to speak. But one of them.. he doesn't even notice me. At all. He will walk past me, and act like I'm not even there, like I'm just another fly on the wall or something. He makes me laugh, he's funny. Even though he isn't talking to me.

You know, my mom and dad had this same thing when they were my age. But it was the other way around. My dad wanted to talk to my mom, but she wouldn't give him the time of day. Until they got older, and everyone supposedly looks better as they get older. And my dad finally asked my mom out on a proper date, and she said yes. You know how people say that whatever the parents as kids reflect on their children? This is one of those things that are reflecting on me. Thanks, Mom and Dad.

M IS FOR
MISCHIEVOUS

My best friend, Astelle and I are always getting into trouble together. We're two peas in a pod. We're always running around the District, trying to make something out of this life in Panem before we have to die. But the Peacekeepers, they don't care. They can get whatever they want when they want it, so they have no idea what it's like to be like us. They have no idea what it's like to have nothing.

B IS FOR
BRAVERY

Hopefully my sister doesn't get reaped this year. If she does, I'll volunteer for her absolutely. She deserves to stay at home. But no where is safe. If she doesn't want me to, I'll let her go. But she better do good. She better not give up. I will be watching her.

I IS FOR
ISOLATION

I don't want to leave. I want to stay. But I just, can't let Nine be forgotten. We deserve a win. We deserve it. And I want to be one of the Tributes to do it.



TONY -- 17 -- MALE -- CENTRAL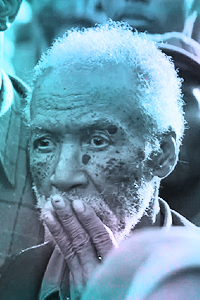 Tony's Superman
Admin





Posts

: 395


Gender

:
Money

: 2238


Join date

: 2014-03-29


Subject: Re: Bambi Fife Tue Jun 10, 2014 2:19 pm

---

ACCEPTEDWelcome to Rag & Bone! Your Application has been Accepted!
Now, you may go do your Claims, and add yourself to the
Member Directory in THIS FORUM.