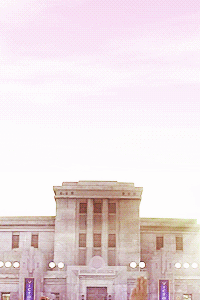 The Hunger Games
Admin





Posts

: 246


Money

: 1242


Join date

: 2014-03-24


Subject: Victory Tour Tue Jun 10, 2014 4:42 pm

---

VICTORY TOUR

The Victory Tour is the last phase of the Hunger Games within the Districts. The 25th Spring Hunger Games Victor, Zander Zalver, won this Hunger Games for their District, 8, at age 17. The Tributes that died from this District's faces are showing on large display screens in the District's Town Square. Their family is standing on a platform in front of the screen. This thread is open to all residents of the District, including Peacekeepers and Avoxes. As well as the Victor to do their Victory Speech. This Victor is also our first Victor to win a Games that was Member-Played. They have been added to our new and improved Victors List

here

.

FIRST LASTFIRST LAST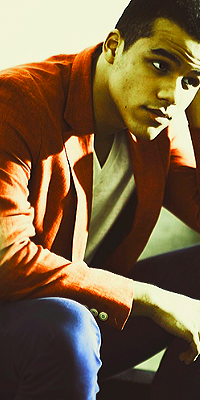 Zander Zalver
District Eight






Alias

: DREWSY


Posts

: 127


Gender

:
Money

: 2137


Job

: Thrift Shop Worker


Join date

: 2014-05-28


Subject: Re: Victory Tour Wed Jun 11, 2014 1:36 pm

---

innocence? that's just
another person's
slideshow.

Zander had remembered that the district ten girl had killed a career. He had wished he could thank her in aiding his survival. He felt bad for the district of livestock as he looked out at them and then at the two large images of the tributes. He hadn't met either of them but he assume they could of been his friends. Why did the games force the children to fight what could of been there friends? for the entertainment of the capitol zander guessed. The young tribute wished the capitol could see the wrong in there way's.Maybe it would take a while for moral's to kick in."

Hello People of District Ten. I'm so sorry for your loss in these games. But your tributes fought worthily and will always be in your memories

."

Beatrice Skott
District Ten






Alias

: lesley


Posts

: 10


Gender

:
Money

: 516


Job

: Teacher


Join date

: 2014-06-19


Subject: Re: Victory Tour Fri Jun 20, 2014 10:41 am

---

ONLY THE STRONGEST WILL SURVIVE

Beatrice woke up to the sounds of roosters. It wasn't an uncommon thing, but today, the entire town was closed for the Victor Tours. Of course the Capital would find some way to keep them from their jobs. It wasn't like they paid them anyway. After a glance at the clock that hung on the kitchen wall, she stood up from the dusty floor, her muscles aching. She would never get use to sleeping on a floor. Her sisters snoozed on the floor as well, no worries caressing their faces. If only she could look that peaceful awake.

She walked into the kitchen, with the intention of making coffee, but there was no running water or any coffee. "Surprise, surprise…" she mumbled, slamming the cabinet door shut. Her father grunted and she turned around to see him rubbing his eyes. "Sorry," she murmured. Beatrice didn't wait to see what her farther would do; she quickly slipped her shoes on and made her way out the door. At least the Capitol made sure the animals had plenty of food to feed the livestock.

She quickly fed the chickens, cows, and pigs her family owned. She could hear the soft whistle of the train coming through the District. It wouldn't be long before the new Victor made his way into the town square, telling everyone how well their tribute did, and how he was 'oh so sorry.' Beatrice scoffed, throwing another handful of seeds on the ground. That's what they all say.

"Not too much, Bea," her dad said softly from behind her, "we have to make that last for another three weeks." Beatrice nodded, letting the seeds she was going to throw go back into the bag. Her stomach made a rumble and she looked down. She was caught eating seeds once and the peacemakers punished her in town to prove a point. She had been only nine at the time, but they didn't care. Everyone watched and did nothing.

"I know, father. I'm going to get dress and go to the river for a pail of water. The Victor Tour should be here soon," she told him. Her father nodded, walking back into the house. While they were not supposed to use the river, she didn't care. What they didn't know wouldn't hurt them.

When she made her way back to the house, bucket in hand, she could smell her mother cooking some of the meat they still had. It had been a few days since she had eaten, to allow her younger sister to get more food and her parents so they could keep their energy. Today, however, she couldn't afford to do that. She made her way into the house and pulled a plate towards her. Today, she would eat.

An hour later, she made her way into town, her family following along. There was a buzz in the air, but it wasn't from excitement. She decided to stay in the back of the crowd, instead near the front as the Victor came out. He gave a small speech and disgust covered her face. "Yeah, he's so sorry," she mumbled to whoever was around her.


Sponsored content

Subject: Re: Victory Tour

---