Aiden Finn
District Seven





Alias

: Matthew


Posts

: 15


Gender

:
Money

: 32


Job

: Lumberjack


Join date

: 2014-06-10


Subject: Aiden Finn Tue Jun 10, 2014 6:10 pm

---

DISTRICT 7 -- 17 -- LUMBERJACK-- ASA BUTTERFIELD

       AIDEN FINN

               

   
All in all, Aiden is a mischievous boy; he likes to play and joke around as much as he likes to read and write and play his piano. You would not catch him dancing, though! He very much enjoys learning and talking to people. He's never been shy and sometimes has been labeled "eccentric" due to his tendency to do things spontaneously and crazy ideas. He's very easy to talk to, someone you can go to when life gets rough, and even though he's only a teen he knows more than most people his age about dealing with his problems. Because his parents always taught him to keep his own feelings in mind when making decisions, he is often led by his heart and not his mind and will often get easily hurt if offended.  However, he does not like to go to big social gatherings that involve long lost relatives who make fun of his "adorableness" and talk with his parents about how wonderful their children are. He also doesn't like being jealous, even though he knows he's jealous, and he will never admit to having had that feeling. Aiden is very good at writing, he knows how to word his thoughts properly and he can play the piano very well (thanks to his mother!).  

At seventeen, Oliver is rather small and thin for his age. He's only 5'4 and he can't do much about his height using medicine, but that doesn't mean he's not willing to try! He's got bright, ocean-like blue eyes and very fair skin. He has what many people would call a "baby face" and he absolutely hates it when people point it out. He has a few freckles scattered on his nose, and his full cheeks don't help with the baby features.  His dark hair is so wild that it runs into about 10 directions without ever staying put.
As he grows up, he'll learn to be comfortable with his baby face and he will no longer be that short! Instead, he'll grow to be 6'1'' and will actually do something about his hair.
   

   

MATTHEW -- 19 -- MALE-- EASTERN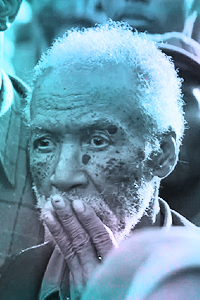 Tony's Superman
Admin





Posts

: 395


Gender

:
Money

: 2238


Join date

: 2014-03-29


Subject: Re: Aiden Finn Tue Jun 10, 2014 6:42 pm

---

ACCEPTEDWelcome to Rag & Bone! Your Application has been Accepted!
Now, you may go do your Claims, and add yourself to the
Member Directory in THIS FORUM.

_____________

I love Aiden! I think that he will be a great addition to District Seven, and maybe even avenge Sarah & Felix. Go do those Claims!