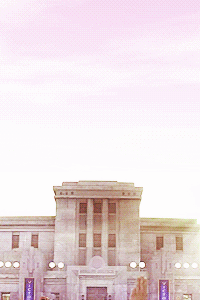 The Hunger Games
Admin





Posts

: 246


Money

: 1242


Join date

: 2014-03-24


Subject: Victory Party Wed Jun 11, 2014 4:29 pm

---

VICTORY PARTY

The 25th Spring Hunger Games featured two main events. These particular kind of events are known as Natural Disasters. Floods and Earthquakes are just two of them. This year's Victory Party celebrating Zander Zalver's Victory of the 25th Spring Hunger Games has the theme of Natural Disasters. You can read more about Natural Disasters

here

.

The floor of the room is stone that has ripples and cracks in it. The walls are stone as well. The curtains are water that have been gravitated to float in the air. The windows are glass that looks like it will shatter any second. But when you look into the glass, it clears up. The tables are made of fresh pine wood.

The food that the guests eat is very natural, and very light and clean.

The guests should dress in outfits inspired by Natural Disasters. Allowed in this thread are Zander Zalver, Capitolites, Victors, Gamemakers, Stylists, and anyone who has anything to do with the Hunger Games.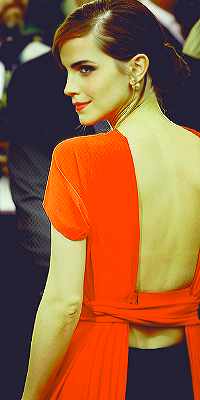 Nicolette Sutherland
Capitol





Alias

: Tony


Posts

: 10


Gender

:
Money

: 338


Job

: Hunger Games Trainer


Join date

: 2014-05-24


Subject: Re: Victory Party Wed Jun 11, 2014 4:42 pm

---

Nicolette strutted into the Party and as her heels clicked, she felt like she was on fire. Inspired by Wild Forest Fires, Nicolette's

outfit (click)

has made her feel unstoppable. She walks past all of the women that envy her, and her style. She has one of the best stylists in the Capitol, and she makes sure that they make her look good. Making her way over to the punch table, she smirks as she waves at people who smile at her.
Fabian Bonjanovic
Capitol





Alias

: Tony


Posts

: 76


Gender

:
Money

: 599


Job

: Tribute Escort


Join date

: 2014-05-26


Subject: Re: Victory Party Wed Jun 11, 2014 8:35 pm

---

Fabian was scared. And he was mad at himself also. He hadn't seen Zander since the tour, and now he was afraid to face him. What did his lover say? What had happened? He did tell him not to speak to him. But he at least wanted a smile to be sure that everything was okay. Hopefully Zander was okay, and he and the boy's relationship was fine. But only time would tell. He just was afraid that he had messed up a really great relationship, between to boys. And he, a grown man, had intervened between them. He prayed he didn't. Fabian's

outfit

was inspired by

rockslides

. He crashed into Zander just like them, and he may have crushed his heart.

_________________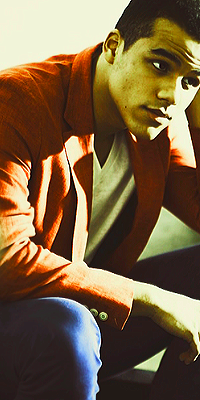 Zander Zalver
District Eight





Alias

: DREWSY


Posts

: 127


Gender

:
Money

: 2137


Job

: Thrift Shop Worker


Join date

: 2014-05-28


Subject: Re: Victory Party Thu Jun 12, 2014 10:21 pm

---

innocence? that's just
another person's
slideshow.

Zander felt weird that he was at this party. It was clear that he must attend but it just felt weird. Maybe all that happened with telling Hark was what was bothering him. Hark had said they were on a break and that scared him. Figuring out his feelings were hard for the boy but he knew that he still had feelings for Hark. The feelings for Fabian were there but not so much as they were. He still cared for him but maybe it had just been the moment and the feeling of death coming that made him so loving those days. Zander thought about it as the lightning bolt connecting his ankles stayed lit. It wasn't real lightning but it looked real enough to fool him. He didn't want to talk to people sense he wasn't in his usually happy mood. So he found himself standing near the punchbowl with some punch and a celery stick that he had just dipped in his ranch cup. Looking at the capitolites and others as he ate the delicious vegetable thinking of what he would do about the situation with Hark.

http://www.polyvore.com/25th_spring_hunger_games_victory/set?id=124818187

HIS OUTFIT IS A THUNDERSTORM BY THE WAY.

_________________
Maple Halverez
District Seven





Alias

: Drewsy


Posts

: 6


Gender

:
Money

: 10


Job

: District Seven Mentor


Join date

: 2014-05-31


Subject: Re: Victory Party Tue Jun 24, 2014 1:23 pm

---

Maple was at a table by herself. Her brown eyes gazed on the capitol people. To her all of the women for were so pretty and better then her. Maple was a nice lady when sober but when drunk she can seem a bit bitter and angry. Taking the glass of wine off the nice table and pressing it to her lips again for another sip. Then she was a left staring at the empty cup. If she stared at the cup and not at the people then maybe she wouldn't feel so bitter. The games to her had taken away her arm and her leg. Sure they were wonderfully looking prosthetics but she wanted to be herself again. Back to when she was perfect looking and felt pretty...not this half person have parts feeling she has felt ever since her games. The winds on her air was starting to annoy her as her outfit was suppose to be a wind storm. Fan like things were on her should and on her outer thigh to blow her hair up to look like wind was doing it. Her white and gray dress was lightly being blown up to appear as wind was doing it. Luckily the dress didn't go to high to show anything like underwear but it did show her prostetic leg more that was slightly hard to see under the leggings. Yet it was obvious since she had only leggings on one leg. Maple tapped the glass of her bottle hoping this would get over and she could go home.
Sponsored content

Subject: Re: Victory Party

---