Artemis Mork
District Seven





Alias

: Artemis Batlike


Posts

: 5


Gender

:
Money

: 9


Job

: Botanist


Join date

: 2014-06-12


Subject: Artemis Mork Thu Jun 12, 2014 8:30 pm

---

DISTRICT SEVEN -- 16 -- BOTANIST -- ANAIS POULIOT

ARTEMIS MORK

Artemis was also seen as a bit of an odd child, believing in faeries and werewolves even in a time where there were far more important things to worry about. She grew up a bit differently then most, as she had to grow into being a girl, and that was not the most fun couple years. Made her a bit tougher and quicker, as she had to stay away from bullies while she was changing. Probably didn't help that she used to pray to the faeries to take her away from Panem, but she did learn how to hide that part of herself. She has a younger sister, Elle, and her father died a few years before she turned 11 in a lumber accident. She is raised by her mother, Marie.

She became a botantist because it appealed to her want to learn more, and it allowed her to do so, and help her district grow better and thicker trees, to produce better lumber. Plus, it taught her a bit of plant recognition, but only enough to tell what will be deadly to a tree. At sixteen, she has seen plenty of children go to die in the Arena, and has survived four Reapings herself. She hopes to survive them all, but has also been seen practicing with tools in case it ever ends up that she is Reaped.

She is a certain disposition: she is shy and standoffish, and fairly annoyed at most things that keep her from her reading. But, if you talk to her about mythical beasts, she will open up, and talk to you for hours, and be genuinely happy.


Artemis Batlike -- 23 -- Female -- Eastern



Last edited by Artemis Mork on Thu Jun 12, 2014 10:49 pm; edited 2 times in total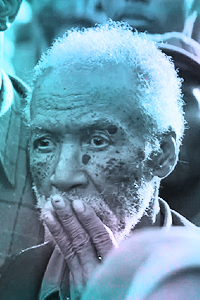 Tony's Superman
Admin





Posts

: 395


Gender

:
Money

: 2238


Join date

: 2014-03-29


Subject: Re: Artemis Mork Thu Jun 12, 2014 10:15 pm

---



PENDING
Hello there Artemis! I love this character. However, there are a few things out of character that should be addressed, and then you'll be set to go!

1. Your Character's Face Claim -- This girl is very striking. However the image is too big. I was just going to make another for you, but I couldn't find any images. From what it looks like it's just a name of a character and the actress, or whatever her profession is, her name didn't show. The only image I found is the one you're using. I suggest claiming another face with more of a diverse set of images.
2. Your Username -- Your username must be in the format of First Last. You forgot the space, and the username doesn't match the character's. I was going to change it for you, but I wanted to make sure that you would know that Artemis Mork will be the name of the account that you use. All characters have separate accounts.

I believe that , that is all I found that needed fixing. Let me know if you wanted to change the name of the character. Also, edit this with your new face claim and I can create an image for you, no problem. Please PM me at this account when the change is done!

Thanks,

Tony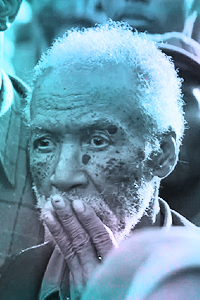 Tony's Superman
Admin





Posts

: 395


Gender

:
Money

: 2238


Join date

: 2014-03-29


Subject: Re: Artemis Mork Thu Jun 12, 2014 11:00 pm

---

ACCEPTEDWelcome to Rag & Bone! Your Application has been Accepted!
Now, you may go do your Claims, and add yourself to the
Member Directory in THIS FORUM.
Sponsored content

Subject: Re: Artemis Mork

---