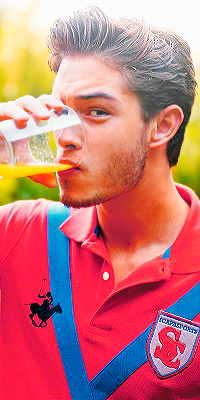 Hark Warner
District Eight






Alias

: Tony


Posts

: 31


Gender

:
Money

: 42


Job

: Factory Worker


Join date

: 2014-06-09


Subject: safe haven. Thu Jun 12, 2014 11:48 pm

---

first last.

district 8 , 17 , nick jonas

For some reason I found Nick Jonas to be sort of a fit for this. He will be playing Hark's safe haven. While Zander was at the Games, Hark was worried about him dying. As a result, he gave into one of his admirers, who I haven't named, the name is open. Anyways, this Admirer would hold him to keep him warm. They weren't too close because Hark remained loyal to Zander. The Admirer will eventually have a confrontation with Zander. This Admirer will show himself a the Whipping of Hark. Hark is being whipped because the Peacekeepers believe that he is forcing his homosexuality on Zander, when in reality, Zander is gay, and they just don't know it.

I'm open for FC suggestions if you don't like Nick, but I'd like it if you'd use him!