Maple Halverez
District Seven





Alias

: Drewsy


Posts

: 6


Gender

:
Money

: 10


Job

: District Seven Mentor


Join date

: 2014-05-31


Subject: Maple Halverez Tue Jun 17, 2014 1:59 am

---

DISTRICT 7 -- 21-- MENTOR -- VANESSA HUDGENS

MAPLE HALVEREZ

Hello People of Panem… I'm Maple Halverez Victor of the nineteenth hunger games. I guess you probably wondering I am all about and how I won and stuff right? Well I'm going to tell you. Before I got reaped I was very pretty girl. I guess I shouldn't say that but its rightfully able to be said if you have a lot of guys looking at you I guess. Maybe I was just a weird girl to them but I don't know. You're probably not wanting to hear about how I thought I was pretty huh? … Ya the games I almost forgot.

When I came to the capitol at fifteen I didn't talk to my district partner at all. Why? Because he didn't want to talk. I remember him telling me that there is only one victor anyways. Are mentor lady was ok I guess as I tried listening to any advice she had. I honestly felt bad that she had to mentor two people rather then I getting her and the boy getting some boy victor. Besides that… OH training yes I… I used those holographic training thing to test my ax skills. It was something I was grateful to know from my district and from my father. Mostly I stayed to myself during training and luckily I scored a eight. It was reassuring that my skills were good enough to show that I could survive but low enough not to make me a target for the careers.

Then the interviews came and I was my normal flirty sweet self all feeling pretty and I bunch of stuff that doesn't fucking matter anymore. I wore a pretty red dress that was short in the front and long in the back. I guess the idea was to make me look as if I had legs even though I'm a short woman at 5'1. The interviews went fine and then I could barely sleep with worries of the games the next day. So when the games started the next day I was nervous as hell standing there on the pedestal looking up as the surrounding were under a large tent with the cornucopia in the center of the big top. I heard the gong go off and I ran to the center grabbing two throwing axes and then getting the hell out. The way out of the tents were closed with four exits in each direction leading out into other parts of this circus arena.

After the bloodbath I had saw fifteen faces in the sky that night as I had found safe enough place to rest in a hay pile in a animal cage. The next morning I was awakened by the feeling of something long and hard poking me and then lifting me up into the air and swatting me into the direction of one of the bars of the cage. My arm felt like bits of of glasss were puncturing the bone but when I looked it was fine. I tried keeping hold of the other ax but it hurt too much. That when I learned my right arm was broken and bruised in too many places for me to use. As I walked away I heard a clink and then the sound of a door being opened. I turned around and the saw the elephant charging at me really fast as I quickly jumped out the way to see the beast then go and stopple a district eleven girl who was camouflaged as a bush. Then the beast seemed satisfied as it wondered away. I checked the girl for anything accepts a camouflage kit that I took along with her shirt. I felt bad for that but I needed something to help my arm. I also realized I had a cut on my broken arm and I hoped to the high sky that I didn't get a infection. The rest of the day I found food in the hot dog stand and cotton candy machine. Along with water but I had only taken a sip of it once from the fountain out of fear of it being targeted by careers.

Over the night I found shelter in another cage. I had gotten the idea that it was safer to be in the cages at night rather than be in the open…but to be awakened by the beast that lived in them in the morning. What I was awakened to wasn't that frightening at all. A tiny little blue monkey had been messing with my hair but other than that he was simply adorable. That is until a tribute from nine tried sneaking up into the entrance of the cage and the monkey went crazy. It bit my left leg once but I managed to wacked it off with a good swing with my ax. I then ran away watching the monkey attack him and bit him more then he did me. Then I heard the cannon and felt bad for his death but it meant closer to me getting out of that hell hole. Then I saw this little car coming with a honking noise that made me confused. Then I saw it was shooting out pies with a big mental spike in the middle so I ducked down as it whizzed by. I heard four cannons then go off. I was found myself in the mirror house confused and scared as I known I was in the final three. Then I heard and saw a crushing of the glass that scared me as I was tackled into the ground by the girl of district two with a the boy trying to make a very large tiger back off. I kicked the other girl off of me with my good leg and tried a good swing of the ax at her neck but missed hitting her back. I then remember the district two girl scream of pain as she had gotten up and swung her sword down repeatable on my bad leg. As my screams of agony walled as I then swung again and successfully broke her neck with the ax. The district two boy had saw what I done and sent a dagger flying at my broken and now possibly infected arm. The pain was too much and I was losing consciousness and thinking about how close I was when I then heard a gong. I looked through my foggy eyes and I saw the district 2 boy face down on the grown with his now meaty back exposed as I saw the giant tiger walked away. Then all I remember is a being in a operating room and then passing out again and waking up in a bed without my right arm or my left leg. I was relieved when they offered prosthetic which I gladly took. And now I'm here in my life telling you the story of me, my arm and leg. That's it for now… it was sort of good remembering the painful memories. One step closer to getting over them.*sighs*


DREWSY -- 15 -- MALE – EASTERN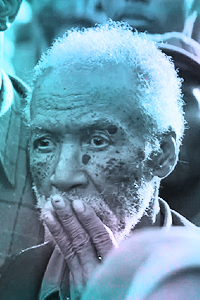 Tony's Superman
Admin





Posts

: 395


Gender

:
Money

: 2238


Join date

: 2014-03-29


Subject: Re: Maple Halverez Tue Jun 17, 2014 12:43 pm

---

ACCEPTEDWelcome to Rag & Bone! Your Application has been Accepted!
Now, you may go do your Claims, and add yourself to the
Member Directory in THIS FORUM.