Quenten Ledder
Avox





Alias

: Tony


Posts

: 6


Gender

:
Money

: 512


Job

: Avox


Join date

: 2014-06-15


Subject: Quenten Ledder Sun Jun 15, 2014 7:31 pm

---

AVOX -- 28 -- SERVANT -- JAMIE DORNAN

QUENTEN LEDDER

the olds,

I was born in District Six. No Power. But the power I thought I had supposedly went to my head. I have two brothers, they both are 15. Yeah, twins. They're double trouble. But they didn't know that I'd get into this much trouble. My mother, is disappointed in me. Upset with me. My father, won't look at me. She told me not to do it, but I did anyway. I, ran away. I was sick and tired of being treated like Six doesn't belong, and if it was true, I was going to go out. Out into the world. To show who we are.

"Bring your ass over here," he said to me. His buddies pushed me towards him. He kicked me in my shins, and I fell to the ground in front of them. "Didn't we tell you to stay inside?" he asked. I didn't speak. "We tried to help you. Now you're in trouble. You've done this too many times," one said to me. I still remained silent. "Get up."

the odds,

My friends back home, they call me crazy. But I'm not. I made it out of the reapings alive. And each time I saw two kids my age. Go in. And never come out. But I made a vow to myself at 12 years old. I'd get away. No matter what would happen. And I still plan to get away.

My life here. It's bad. I can't speak. I have to be ordered around. I even have to stay up long nights if they're are late parties in this place they call the Capitol.

the ones,

Kristian. Braden. Halle. If you ever see this. Know that I love you. And I still love you. And if you ever go into that hellhole. I'll be silently supporting you. That's a fact.


TONY -- 14 -- MALE -- CENTRAL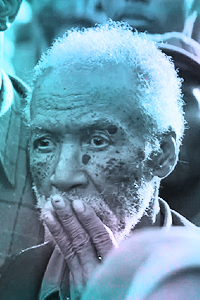 Tony's Superman
Admin





Posts

: 395


Gender

:
Money

: 2238


Join date

: 2014-03-29


Subject: Re: Quenten Ledder Mon Jun 16, 2014 1:05 pm

---

ACCEPTEDWelcome to Rag & Bone! Your Application has been Accepted!
Now, you may go do your Claims, and add yourself to the
Member Directory in THIS FORUM.