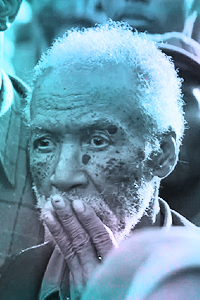 Tony's Superman
Admin





Posts

: 395


Gender

:
Money

: 2238


Join date

: 2014-03-29


Subject: One-Month Celebration Sun Jun 15, 2014 8:32 pm

---



ONE-MONTH

CELEBRATION


Hello! I'd like to thank all of the members that have been with us so far, and those who decide to join. Within this post I'll be making a few short announcements that will all tie in to our Celebration. On this coming Tuesday, Rag & Bone will have been opened for one month. We have gone from 1 member to 45 counting today. As a token of my gratitude, everyone will receive $500 as a thank you for joining us. You have to register by the end of this money, and PM me to get your money if you are a new member or character and joined after this was posted.

THE CELEBRATION

As you can see, there is a new category marked One Month Celebration under the Character category. There are three different forums within this Category:

1. Schedule & Announcements -- Read Only!
2. Games -- Post and Play Games Here!
3. Memories & Gifts -- Talk about your favorite things so far, or just chat! You can also post any fan art, buttons, etc. here!

The Celebration will take place from today to June 30th, so the rest of this month! Please get to posting, making new charries, and playing Games!

NEW STAFFERS!

Congratulations to the following for being asked to be added to R&B's staff team! You may or may not know, but some of us have been talking about this and others have not to be sure to check for your name! They will be added as Moderators.

1. Drewsy
2. Jennifer

Please be nice to them. And also don't fret, as the site gets bigger, I'll be adding more staffers & positions! So if you tell your rp friends to come and join, you have better chance of being added sooner! Also, please don't PM us asking to join the staff, I will usually handpick people.

THE REAPING

I, Drewsy, & Jennifer will need to speak about this. But what I'm planning is having the Tribute Signups open earlier, and have them last a few weeks rather than two. Then have the Reaping after that. Also, having the Pre-Games last longer. However, I'm not sure on dates, and me and the others must talk about this first.

More about the Games soon!

THANKS!