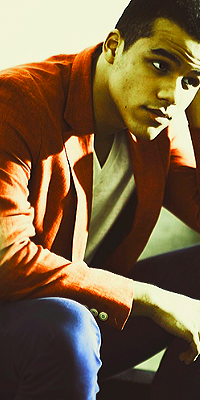 Zander Zalver
District Eight






Alias

: DREWSY


Posts

: 127


Gender

:
Money

: 2137


Job

: Thrift Shop Worker


Join date

: 2014-05-28


Subject: Open for Buisness Mon Jun 16, 2014 2:29 pm

---

innocence? that's just
another person's
slideshow.

Zander loved what his money was able to do in ways of helping his family's store. Now that they lived in the victors village the kitchen and one other room in the back of the store was no longer needed. So what he decided would be best and with his fathers and mother and sisters agree was to get rid of the wall separating the rest of the store to the kitchen and the one living room. Now that area was used for the more new cloths they have been able to get. Now the store was bigger and able to have more cloths. The windows and paint on the outside was redone and isn't as chipped and old as it used to be. Very nice it was. The victor on the counter alone working as he had done before the games. This time he wasn't pressured in hopes of someone coming as his family wasn't scraping by. He had the fame and the fortune but all he wanted now is to sort his family. A lot of things in his head and now that he and Hark were on break....he had time to think. A sigh escaping his lips as he looked around the store thinking.