Thor Gibbson
District Eleven





Alias

: Tony


Posts

: 19


Gender

:
Money

: 635


Job

: Student


Join date

: 2014-06-16


Subject: Thor Gibbson Mon Jun 16, 2014 7:06 pm

---

DISTRICT ELEVEN -- 17 -- STUDENT -- BRODERICK HUNTER

THOR GIBBSON

t

"Thor," he said. "You be strong out there. You be courageous." he told me. This was the day of the 25th Spring Hunger Games Reaping. My father told me that if I was reaped, to bring the first Victory home to Eleven. But I wasn't. My friend's brother, Boyce was. He was so upset. He wouldn't even speak. He stayed at my house the whole Games. After Boyce and Trulee passed, his heart torn into a million pieces. And mine did too. I actually thought that we were going to win this one. But there was a next time, right?

My family is one of the smaller ones in the District. Just me, my mom and dad, and my brother and sister, they're younger than me, so they're just getting used to seeing people die every year. Before that my mom wouldn't let them watch. Even when she had to take them to the showings each day, she's find some way to cover their eyes. My mom's smart. Maybe that's where I got it from. My dad on the other hand is more of the physical one. He demands and commands. I'm muscular like him, but I'm more like my mom because I'm quieter.

h

Happiness? Here? It doesn't happen. I walk down through the streets every day. And the road is always full of despair. Eleven is a place of sadness. However, we always have hope. Because the Hope is the only thing more powerful than Fear. Fear skips itself through here. Every hour. Every minute. Every second, of every day. And Hope will always be here waiting. Hope will never back down. Hope always puts up a fight.

o

Odds? What are they? Never in our favour. These 'odds' they call them. My family has never had a member go into that Arena. And we don't plan to. However, if one of Boyce's siblings gets thrown in there. I will volunteer. To help the female. Or for the male. That's a promise. My parents don't know. But Eleven owes it to them. They went through a lot together. And Trulee and Boyce both deserve everyone's respect. While everyone else acted different. They remained the same.

r

Real love? I don't know. I'm waiting for that one special person to come and pick me up off of the ground. But they haven't come yet. Who that is, I don't know. We'll just have to see. And while I'm waiting for them. Fear and Hope will continue to fight.



TONY -- 14 -- MALE -- CENTRAL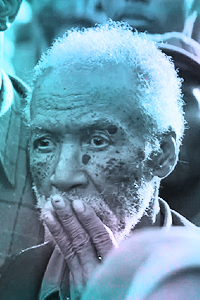 Tony's Superman
Admin





Posts

: 395


Gender

:
Money

: 2238


Join date

: 2014-03-29


Subject: Re: Thor Gibbson Tue Jun 17, 2014 1:54 pm

---

ACCEPTEDWelcome to Rag & Bone! Your Application has been Accepted!
Now, you may go do your Claims, and add yourself to the
Member Directory in THIS FORUM.