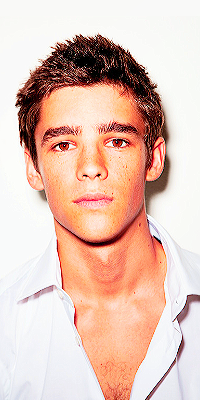 Isaac Heller
District Five





Alias

: Demos


Posts

: 13


Gender

:
Money

: 520


Job

: Student


Join date

: 2014-06-17


Subject: Isaac Heller Tue Jun 17, 2014 9:37 pm

---

DISTRICT FIVE -- 16 -- STUDENT -- BRENTON THWAITES

ISAAC HELLER

 

To Hell With It

Isaac Gemini Heller. My name. I would change it if I could, so don't think I'm lame or anything. But I wouldn't blame you if you do think so; everyone would think a closeted brainiac to be lame. But, in all fairness, I have my reasons to be closeted. And intelligent. I have something to prove, to my mother, to myself.

I was born a Demon, my mom says. She says my father raped her in a dark alley one night, but the peacemakers caught him, arrested him, and eventually executed him for his crimes. (He was a drunk, and murdered a few people besides raping my mother, she told me.) But she had ignored me most if my life, and when she did notice me, she showed nothing but utter hatred toward me, you see. And though she apologized for all that eventually, I couldn't forgive her. Not did the thirteen years of neglect. (I was 13 when my mom told me the truth and apologized.) My relationship with my mother has gotten somewhat better than what it was when I was 13, but I still haven't forgiven her. I don't think I will ever be able to do so.

Is there anything else to talk about? Oh, yes, um, what I like to do! Eh, not much if a topic, but it'll do; I'm not so good at describing my life, you see, so this is the best you're gonna get. So, I like to read, though the books I I've are just ANCIENT; the dates they were made in were back in the A.D. times. We haven't been going by A.D. I, like, at least 25 years. (Now we go by A.D.D., After Dark Days.) My one true passion, though, is music. I play the guitar and piano, and have a bit of a knack for singing. But mostly upbeat songs, like "All of Me" by John Legend. Sure, it's an old song, but we--Er, I--still adore it and its lyrics. Frankly, I think it's pretty cool. But, like I said, I am a closeted brainiac. What taste in what's cool nowadays would I have?

DEMOS -- 13 -- MALE -- CENTRAL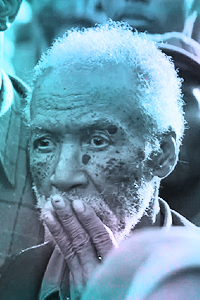 Tony's Superman
Admin





Posts

: 395


Gender

:
Money

: 2238


Join date

: 2014-03-29


Subject: Re: Isaac Heller Tue Jun 17, 2014 11:55 pm

---

ACCEPTEDWelcome to Rag & Bone! Your Application has been Accepted!
Now, you may go do your Claims, and add yourself to the
Member Directory in THIS FORUM.