Beatrice Skott
District Ten





Alias

: lesley


Posts

: 10


Gender

:
Money

: 516


Job

: Teacher


Join date

: 2014-06-19


Subject: Beatrice Skott Thu Jun 19, 2014 4:13 pm

---

DISTRICT TEN -- 24 -- TEACHER -- OLIVIA WILDE

BEATRICE SKOTT






i'm beside myself
because there's no one else




Before there was Panem, there was the United States of America. My family moved from Finland to what is now District 10 to chase the "American" dream. Too bad that country fell and was replaced. Life before I was born, when the United States first collapsed, was supposedly worse than this; I don't believe it. Nothing could be worse than wondering when your next meal will come or if you even get money that week. We're lucky if they even remember us. It doesn't happen too often.




just stay awake
there's nowhere to hide




My parents speak of their parents who spoke of their parents.  I'm not sure how long my family has been in what was once America. All I know is we have to do whatever it takes to survive. We are constantly dirty, even though a river runs through the town. We are always hungry, even though our district takes care of the livestock. If the Capitol knew we were depriving them of their precious meat, the peacekeepers may appear. Only once month are we allowed to take what we want and hope it gets us through the month.

I still live with my parents and probably always will. I hate how selfish they were. Why would they have seven children, me being middle child? Three of my brother died in the games, but my sisters and I got lucky- we were never called. My younger sister isn't as lucky, she still has to put her name in every year and my parents encourage her to put her name in more than once. She would die within five minutes- she has no brains.





i see you
cause you won't get out of my way




I would hope I died before I ever had a child. I can barely feed myself; I don't want to worry about a brat getting in my way. I see all the kids at school, their bones showing, their teeth rotting, and then I count my lucky stars. At least my parents were strict about us keeping our teeth clean, even if we couldn't keep ourselves clean. Teaching is my escape. I don't have to worry about anyone telling me when something needs to be done. I don't have to slaughter the livestock. I just sit in my class, watching my students, hoping they never have to get reaped. It always happens. I hate children, but I love my students. They keep me sane, even when they are complaining. When I was younger, I wanted to get reaped. Now, I understand the fear everyone gets- hoping your friends never get reaped, hoping your students get to go home after a reaping, hoping your family would never get reaped.





i hear you
cause you won't quit screaming my name





I remember when my best friend was reaped. Her family cried for hours, unlike me. I was thrilled and wanted to volunteer. My parents made sure to let us know how disappointed they would be if we took the glory from someone else. She made it to day four before she was cornered and drowned. I remember how my brothers were reaped and how my parents were thrilled. I remember their disappointment when all three of them died within the first week.

My feelings are mixed when it comes to the reapings. I fear them, yet I crave to know who gets reaped. I watch the games, excitement filling my heart and disappointment filling my stomach when I remember these are children killing one another. I love the games, yet I despise them.



clear away this hate
and we can start to make it alright


I've been told I'm smart. I guess that's why I'm teaching now. While everyone else was marrying at the age of sixteen with intentions of getting pregnant, with hopes that others would volunteer for them, I was studying and wanting to learn. Relationships meant nothing to me. The extra money would be nice, but the fact that it's not reliable, it's not worth the means of getting with anyone. I keep to myself, teach my students, and hope I never have to worry about having children.

I have watched family been torn apart, young wives morn their dead husbands, the elders died on the street from hunger. I would like to say I've seen it all, but that would be a lie. I'll continue to stay in my district, teaching students what they need to know, and crying myself to sleep, wondering when my death will come to me. I'm not depressed, I'm just tired. Tired of watching children die, tired of craving the bloodshed, tired of it all.



so fly away
and leave it behind





lesley -- 21 -- female -- central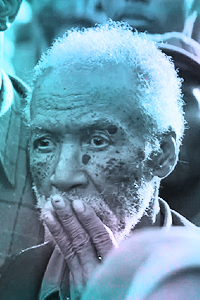 Tony's Superman
Admin





Posts

: 395


Gender

:
Money

: 2238


Join date

: 2014-03-29


Subject: Re: Beatrice Skott Thu Jun 19, 2014 4:47 pm

---

ACCEPTEDWelcome to Rag & Bone! Your Application has been Accepted!
Now, you may go do your Claims, and add yourself to the
Member Directory in THIS FORUM.