Current Bayford
District Four





Alias

: Bridge


Posts

: 7


Gender

:
Money

: 513


Job

: Career/Student


Join date

: 2014-06-22


Subject: Current Bayford Sun Jun 22, 2014 1:14 pm

---

DISTRICT FOUR -- 18 -- CAREER/STUDENT -- ALEX LIBBY

       CURRENT BAYFORD

               

   
District Four was just water, but not to Current Bayford. The fourth district of Panem was surrounded by glistening, transparent liquid that was contained by grainy sand; where the people of District Four would gather every year a Victor came home, setting up a party that was inevitably the best welcome home gift a person from Four could have.

Current was always there; it didn't matter if he liked the person or not, Current was always in the mood to party and to let loose. He enjoyed the night sky and the cool air that passed by the hut the kids used to party in, he enjoyed the familiar faces and the drinks they served. Sometimes, and most likely, Current Bayford would just let loose and down as much alcohol as he could for himself.

It was a night of celebration, why would he need to encompass his light mood and be the one who told everyone that being a Career was more important than partying. Still, the eighteen year old submerged himself in events that became hazy and slept with anyone that was willing. Completely forgetting that he was to be training the next morning.

He trained hard everyday; trident, sword, whatever he could get his hands on. If it was placed in front of Current, he'd put his hands on it and play with it for hours until he gave in to boredom and wandered off to find something else to do. That being said, his focus isn't entirely there when it comes to Career training, but he tries nonetheless because of his parents.

They press him to do good in everything he does, but training seems to be what they want most for Current. He sits around in the house all day and lays without moving on the couch, so training was forced upon their only son because they wanted to see Current do something with his life that didn't include laying down, or just randomly swimming at the beach.

He still goes to school, still attempts academics because what else does he have after his last reaping passes and he has nothing else left to do? It's better to have his education in his mind, but will he show up? Well, that's to be determined when and if the Reaping goes his way.
   

   

BRIDGE -- SIXTEEN -- MALE -- EST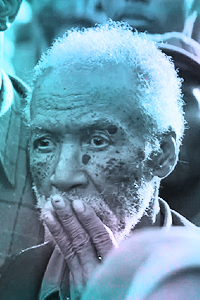 Tony's Superman
Admin





Posts

: 395


Gender

:
Money

: 2238


Join date

: 2014-03-29


Subject: Re: Current Bayford Sun Jun 22, 2014 1:39 pm

---

ACCEPTEDWelcome to Rag & Bone! Your Application has been Accepted!
Now, you may go do your Claims, and add yourself to the
Member Directory in THIS FORUM.