Tatum Bolton
Capitol





Alias

: Bridge


Posts

: 32


Gender

:
Money

: 538


Job

: Gamemaker


Join date

: 2014-06-22


Subject: Tatum Bolton Sun Jun 22, 2014 4:06 pm

---

CAPITOL -- 33 -- GAMEMAKER -- CHRIS PINE

TATUM BOLTON

The Capitol is naturally bright and energetic, full of color and everything that makes up the main city of ignorance. Tatum is not ignorant, he knows he's killing children from where he sits. Does it cross his mind all the time? Of course it does. In his mind, if you're in this line of work, you're bound to see what you're doing with your finger tips and your precise appearance in the Control Room.

The Hunger Games has became boring these days; maybe because Tatum is actually bored of it all, and he works tirelessly, day in and day out, on all the designs and runs it past his boss. He does what he does, then gets back to Tatum with an opinion following whatever he does. He wants something better out of life, letting children murder each other for fame and fortune is not all that appealing after first few years.

His parents are quite happy to have a child who's making a life for himself. He has a sister, a silly little sponsor who sits at the corners and prays on ignorant mentors who are willing to sleep with her for donations. Then it comes down to Tatum's brother, who does nothing but lay at home all day. Tatum Bolton is the golden child according to his parents, they love and support him and tell everyone that he's going to move up in ranks one day.

He doesn't care. Tatum doesn't have the ambition his parents have, so he lets them talk and continues on with his life in the Control Room. All he does is just type away at holographic screens and come up with whatever that needs done, which isn't much. He wants a normal life though, mainly with someone that isn't going to take his job into their decision. He's an easy going guy with a warm smile, but usually its to mask his inner turmoil.

It isn't as fun anymore, honestly. Tatum wants to have a conversation with someone, a relationship, be it a female or male. He wants something better out of the life he's chosen for himself, a life that he's worked so hard for and then got completely bored with.


BRIDGE -- 16 -- MALE -- EST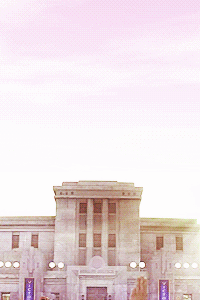 The Hunger Games
Admin





Posts

: 246


Money

: 1242


Join date

: 2014-03-24


Subject: Re: Tatum Bolton Sun Jun 22, 2014 4:32 pm

---

ACCEPTEDWelcome to Rag & Bone! Your Application has been Accepted!
Now, you may go do your Claims, and add yourself to the
Member Directory in THIS FORUM.

Another GREAT character from you! Keep it up!