Maple Halverez
District Seven





Alias

: Drewsy


Posts

: 6


Gender

:
Money

: 10


Job

: District Seven Mentor


Join date

: 2014-05-31


Subject: Swirling Elixir Tue Jun 24, 2014 9:26 pm

---

Maple gazed at all the capitol women looking odd... but beautiful. It was something like jealousy and want. She had won at the age of fifteen and to her before the loss of her arm and leg she was pretty. From what she remembered boys used to glance at her. Not anymore. Maybe it was because of her status as a victor or the fact she felt like she wasn't fully herself. It wasn't like her games screwed up her face...or did it? No it was still like a picture. If someone looked close enough at her personality now they might notice she pushes guys away out of feeling like they will just break her heart. Will her feelings of ugliness change? Who would know.

Her brown eyes looked at her wine glass in front of her and she grabbed it, taking a sip of the swirling dark purple elixir. She didn't know what they had done to the wine to create the swirl but she didn't care. What she cared about was getting some fresh air away from these pretty women in there perfect cloths as she wore a prosthetic arm and leg. Getting up from her seat she stumbled a little bit over her dress but kept going until she was lost in a hall and was irritated and just wanted some fresh air. Was that too much for her to fucking ask for?"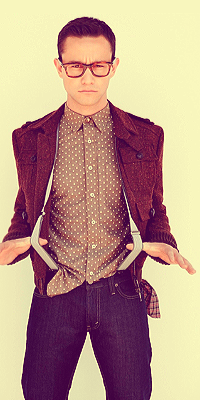 Mickey Waltz
District Two





Alias

: Tony


Posts

: 49


Gender

:
Money

: 656


Job

: D2 Male Mentor


Join date

: 2014-03-29


Location

: District Two


Subject: Re: Swirling Elixir Thu Jun 26, 2014 10:48 am

---

Mickey was coming back from the restroom when he saw a Victor he recognized as Maple, barely walking. And not because of her prosthetic leg. But because she was drunk. Too many kids have won the Games and started drinking. It was almost a trend. However, Maple should be stronger than this. Was it because of her leg? No one could look at her any different. They should look at her as a hero definitely. Maybe it was all in her head. "Do you need help?" he asked.

_________________