Cricket Foy
District Three





Alias

: Vee


Posts

: 2


Gender

:
Money

: 504


Job

: Student


Join date

: 2014-06-27


Subject: Foy, Cricket Fri Jun 27, 2014 12:24 pm

---

DISTRICT 3 -- 16 -- STUDENT -- NASTYA ZHIDKOVA

CRICKET FOY

She was born with clear milky-white skin. She cried for only moments before stopping. She seemed to be the perfect child, but not all was what it seemed. Cricket was born with albinism, and because of her condition, she was treated differently among her peers. But she never let it get to her. No, she would prove to them that she was more than just someone to feel sorry for. No, she was going to be a someone. She was going to do something great with her life.

_________________________________________________________

A few months after her third birthday, Cricket began to notice that no one else around her shared her pasty skin or shocking white hair. The other children's mothers allowed them outside whenever they please, and they didn't have to wear floppy hats when they were allowed. She shrugged the differences off and continued doing things that would appease a three year old child.

_________________________________________________________

Cricket had just started school. She came home, and her mother asked how her day had been. In Cricket's mind, everything went fine, but her mother knew that the other children would be cautious of her. She asked her daughter if anyone had asked about her lack of colour. Cricket was used to people's questions by now, and she knew just what to say to people when they asked.

_________________________________________________________

"Why is your hair white?"

"Why can't you play outside with us?"

"Why do you look so weird?"

_________________________________________________________

Growing up, Cricket discovered her love of using her hands. Not to build large things like chairs or tables, no. She enjoyed spending hazy days knitting or painting.She had been using paintbrushes for as long as she could remember, and she loved to feeling that she got whenever she made something that could be used. It made her feel helpful. It made her feel like she belonged.

_________________________________________________________

She was entering middle school when the other students realized that she was easy to make fun of. They called her harsh names, but she would never let them know they hurt her. She would simply shake the names off, and smile. Smiling was another thing she loved. When she smiled, her face felt amazing. When the muscles in her face worked together in perfect harmony to show the emotion of happiness, Cricket felt like she could change the world, one smile at a time. After a few months of trying to break her, the other children realized that she couldn't be broke. She was born an eternal optimist.

_________________________________________________________

She was graduating middle school now, and she had never been more proud. She was turning out to be an intelligent girl, and her parents made sure that she knew it. "Oh, darling, we're so proud of you." Her parents would spout at random times. They knew just as well as she did that one with albinism didn't always live to a ripe old age, so they made sure that their daughter knew that they loved her every chance they got.

_________________________________________________________

Her first kiss was with a boy she had met in school. He was an orphan, and he had brought her for a walk on a foggy day near the end of May. She had lied to her parents about where she was going, telling them that she was off to a girl's only event where they would paint each other's nails and do each other's hair. Her parents ate the lie up, and as she walked away, a sly grin sneaked along her face. They wandered about, following a trail, if one could call it that with it's random branches and large rocks scattered about. Soon, they came to a stop, and sat down on the grass on their side. They chatted for a few minutes, before they both stopped talking. She closed her eyes, and the next thing she felt were soft lips pressed against hers, and the warmth of the boy's body radiating towards her. She felt truly happy and free, something she didn't feel very often.

_________________________________________________________

It was her fifteenth birthday when she got the most amazing gift of her life. She awoke as she usually did, to the sounds of the birds outside. They tweeted and chirped to her, telling her that it was morning. Her blue eyes opened dazed, and she got dressed in a crisp white dress. She saved this dress for special occasions, or whenever she felt like looking nicer than she usually did. She slipped downstairs, and she was welcomed warmly by her parents, like always. She enjoyed the rest of her day after eating breakfast, and after she came home from a small celebration among her closest of friends, she entered an empty house. She opened the door with the key was given close to a year before, and she felt nothing but silence. She wandered about her house, wondering where her parents were. She called out to them, and after no answers for her, she made her way upstairs. Perhaps her parents had left to pick her up a present? She wasn't quite sure, but she did know for a fact that she was tired. She opened her bedroom door, expecting to be welcomed by her countless stuffed animals alone, only to be greeted by her parents. They were standing in front of where her small window was, or, used to be. In it's place, was a beautifully crafted window, circular in shape, and so big she wouldn't be able to touch both ends even if she stretched out to her largest. She now had her very own window to admire the outside, and more importantly, the birds. The gave her parents countless thank-you's, and enjoyed the rest of her night with them.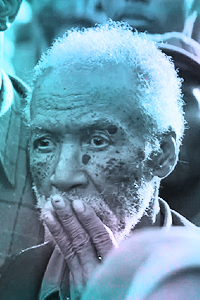 Tony's Superman
Admin





Posts

: 395


Gender

:
Money

: 2238


Join date

: 2014-03-29


Subject: Re: Foy, Cricket Fri Jun 27, 2014 4:49 pm

---

ACCEPTEDWelcome to Rag & Bone! Your Application has been Accepted!
Now, you may go do your Claims, and add yourself to the
Member Directory in THIS FORUM.