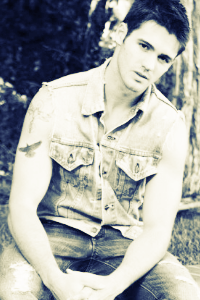 North Fairstone
District Three





Alias

: Matthew


Posts

: 13


Gender

:
Money

: 319


Job

: District 3 Mentor


Join date

: 2014-05-23


Subject: North Fairstone Fri Jun 27, 2014 4:37 pm

---

DISTRICT 3 -- 31 -- D3 MALE MENTOR -- STEVEN R. MCQUEEN

NORTH FAIRSTONE

Hi there. My name is North Fairstone, darling. First male victor of District 3. How it all happened, you ask? Okay then. Let's get to it.

"Jackson Fairstone." the District 3 escort said with her awkwardly cheerful voice. He was 12 at that time. Only took me a split second to make my decision. "I volunteer as tribute." I yelled loud enough so she can hear me. Before that, my district partner was reaped. Allison Mercer, her name was. After that, Allison and I were escorted into District 3's Justice Building. "Just try your best. Use those quick wits of yours and get District 3 a victor.", my mother told me.

I got to know Allison a little more on the train ride. She was telling me about her family of 7, how skilled she was in technology, all that shimmy shimmy. I kept smiling at her just to be polite, but inside I couldn't figure out what the heck she was thinking.  Our mentor told us about her games, saying she used her technology knowledge, and that's what she should do. I didn't notice at that time how important technology was to the games.

I was raised up into the arena, a run down city.. As soon as all of us were raised, the D9 girl tried to get a head start to the Cornucopia, which was located in the town hall, and she was blown to bits. Allison rolled her eyes in disgust as the Head Gamemaker announced, "Let the 10th Hunger Games begin!" Allison and I both ran towards the Cornucopia, picking up a backpack and a weapon, I getting wire, and a knife, while Allison got throwing knives. The District 7 boy lunged at me, tackling me to the ground. I wrestled him for a few minutes, until Allison got him in the back with a throwing knife. She pushed him off me, and we ran towards the harbor, allying with the D4 boy and girl. "Now, whatever you do, don't eat the fish from the harbor. Just drink the water. The fish are lethal." the District 4 boy said. Allison and the D4 girl went off to collect wood, while the D4 boy prepared the dinner we were going to have, fresh chicken from the marketplace. After we ate, the D4 tributes slept in their sleeping bags. I really wanted to go to sleep, but Allison insisted I stay up for the death toll for Day 1. D11 girl, D7 boy, d6 girl, d9 girl, D5 boy, D8 girl, D10 girl, and d12 boy had died that day. "Get some rest, Allison. You're gonna need it.", was the last thing I said to her before I climbed in my very warm sleeping bag. It wasn't long until Allison climbed into the same sleeping bag I was in, wrapping her hands around my waist. "I love you, Fairstone." she said as I drifted off into sleep.


"Get up Sleepy Head. It's almost sunrise and I want you to watch the sunset with me, North."
I opened my eyes to see Allison touching my cheek. I wasn't complaining, though, she was a very pretty girl. "Hello there, Allison. Anything new?", I said, while smiling at her. "Nothing really, North. Just that D4 boy killed D1 female after the death toll. The Careers are out to get us." Allison stopped touching my face, and kissed me lightly on the cheek.  I climbed out of my sleeping bag to see the vibrant sun rise, waking up almost all the tributes."See how pretty the sunset is? I used to watch it every morning in District 3." The D4 tributes woke up, rubbing their eyes and yawning. I watched as they picked up their tridents and supposedly went to go kill tributes so early in the morning. I thought about how many tributes were still alive. Allison said that D1 female was dead, so that left D1 boy, D2 Boy, D2 girl, us, D5 girl, D6 boy, D7 girl, D8 boy, D9 boy, D10 boy, D11 boy, and D12 girl. Knowing the D4 tributes that were now known as Marina and Rex, they would go for the D8 boy, because he was the dim-witted 12 year old tribute who was severely injured in the training room. Just then, Allison and I heard a male scream and a cannon fire. Must have been him. "So, it's just you and me, North. I'm going to admit something. I'm very fond of you." Allison said as she placed her hand on my chest. I didn't have a shirt on at that point, so my abs were revealed, which was very uncomfortable for me. She moved closer to me, fiercely kissing me on the lips.

The last day of the games. Always the hardest to talk about. The finale took place at the harbor, which was the place where we camped. We were running away from our camp, until we heard a scream. A building fell on Rex, the District 4 boy, and he died from that injury. We ran into the Career pack. The D1 boy muttered something as he took a slash for Marina's abdomen with a sword. Unfortuantly, it hit. I avenged Marina's death, by getting him in the neck with my knife.

Allison was back at the harbor, trying to get her throwing knife vest. Just then, the D2 boy pushed Allison into the harbor. All I could hear was Allison's screams as she was eaten alive by the lethal fish. I decided that the D2 boy should have the same fate as Allison. I pushed the District 2 boy into the lethal fish, watching him being eaten with delight. After a while, I heard two cannons, and the voice, "Congratulations, North Fairstone. You have won the 10th Hunger Games for District 3!"



MATTHEW -- 19 -- MALE -- EASTERN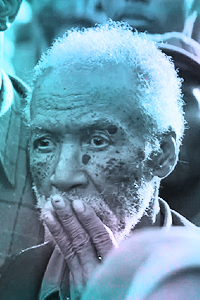 Tony's Superman
Admin





Posts

: 395


Gender

:
Money

: 2238


Join date

: 2014-03-29


Subject: Re: North Fairstone Fri Jun 27, 2014 4:52 pm

---

ACCEPTEDWelcome to Rag & Bone! Your Application has been Accepted!
Now, you may go do your Claims, and add yourself to the
Member Directory in THIS FORUM.